Welcome to the David Eccles School of Business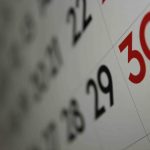 Need more information on a program at the David Eccles School of Business? Want to talk with professionals from that company or industry? Here are some upcoming events at the Eccles School. For a full list of activities, information sessions, alumni events and students involvement opportunities, please click here.
December 1               
MBA Advisors on Location, Layton- Drop by and meet our admissions...
continue reading...
Editor's Note: Douglas Cabral is a recent Eccles School alum who graduated in May 2015. He interned at Google in the summer of 2014. The application deadline for the Google BOLD program is Dec. 10, 2015.
Everything started in the end of 2013 when I found out about the Google BOLD Program.  BOLD stands for Building Opportunities for ...
continue reading...
In The Spotlight
Dr. Brian Cadman is an Associate Professor of Accounting and David Eccles Emerging Scholar. He teaches masters level accounting courses and engages in cutting edge compensation research.
Upcoming Events
You are using a Javascript blocker.

Please disable or whitelist our Trumba widget to see upcoming events. Thank you.